The Board of the IAVCEI Commission on the Chemistry on Volcanic Gases (CCVG) and the Instituto Geológico, Minero y Metalúrgico (INGEMMET) del Perú have the honor to invite the scientific community working on all aspects related to the study of volcanic gases to the 14th Field Workshop on Volcanic Gases in Arequipa, Perú.
This workshop is planned for November 2022 and will take place in the city of Arequipa with field activities on the volcanoes El Misti, Sabancaya, Ubinas, and Ticsani.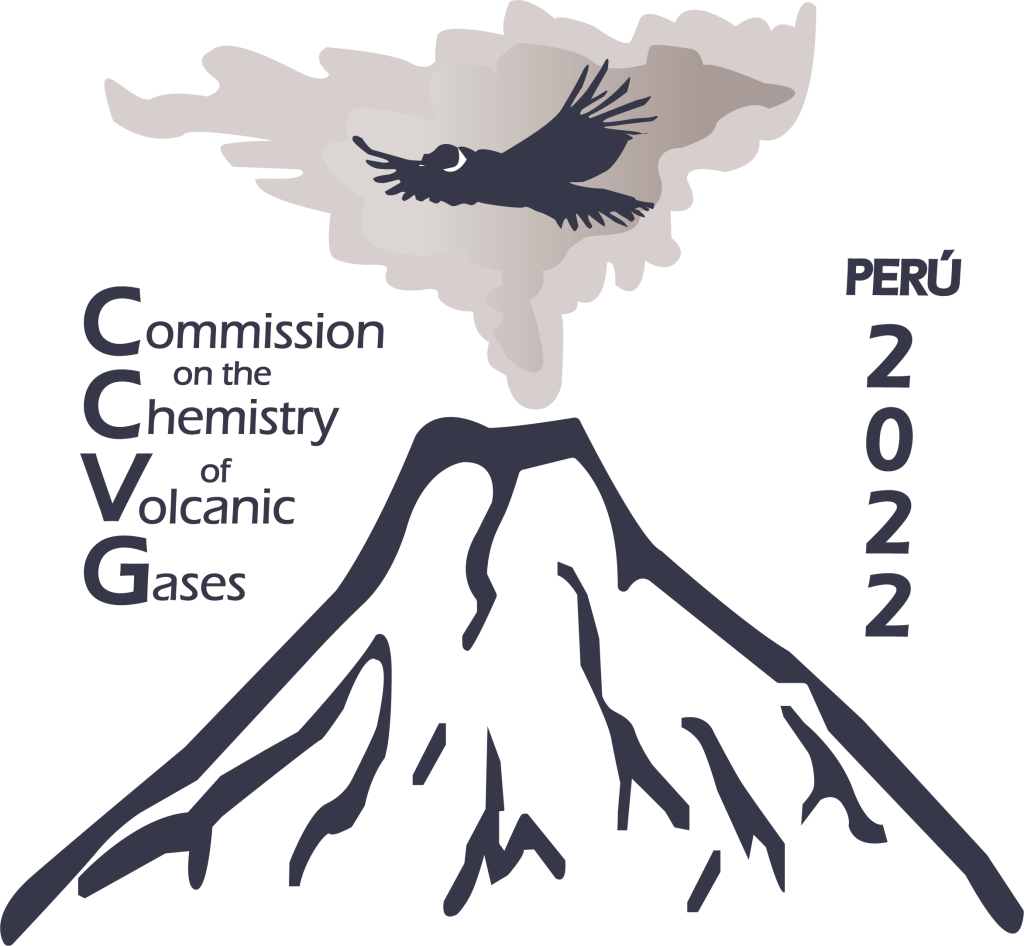 Local organizing committee (OVI-INGEMMET):
Fredy Apaza (Coordinator)
Pablo Masias
Edu Taipe
Saida Japura
Veronica Tito
Scientific committee:
Alessandro Aiuppa (Italy)
Charles Balagizi (DR Congo)
Mariana Patricia Jacome (Mexico)
Christoph Kern (USA)
Pablo Masias (Peru)
Agnes Mazot (France / New Zeeland)
Toshiya Mori (Japan)
Dmitri Rouwet (Belgium / Italy)
CCVG Board:
Santiago Arellano (Ecuador / Sweden)
Franco Tassi (Italy)
Silvana Hidalgo (Ecuador)
Artur Ionescu (Romania / Hungary)
María Clara Lamberti (Argentina)
Lizzette Rodriguez (Puerto Rico)
Contact:
Fredy Apaza (fredyapazach@gmail.com)
Artur Ionescu (artur.ionescu@ubbcluj.ro)
Important dates:
17 November 2021 – First Circular
14 March 2022 – Second Circular / Registration and abstract submission opens
30 June 2022 – Deadline for abstract submission
31 July 2022 – Acceptance of abstracts
31 August 2022 – Payment of conference fee
15 September 2022 – Extension payment of conference fee (23:00 UTC time)
6-16 November 2022 – Field Workshop and conference
The registration must be done following the following link:
https://forms.gle/C94SgD6onwDq2LEF8
The website for the payment is hosted at:
https://accionalianza.com/?product_cat=14th-field-workshop-arequipa-peru-2022&s=&post_type=product

For further informations on venue, logistics and volcanoes see the 1st and 2nd circular of the workshop.